The Team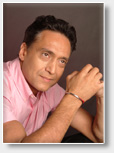 Paul Arora, Founder and Managing Director
A Chartered Accountant with experience of working in blue-chip and owner-managed organisations. Paul has held senior financial positions within Ladbrokes Plc, Rio Tinto Plc, Lombard Bank Plc and Trace Group Plc. He has spent a significant amount of time working overseas (India, Hong Kong, Malaysia, and Japan as well as throughout Europe), recently spending a year working as interim Managing Director in Mumbai, India, within Publicis Groupe SA, the world's third largest media conglomerate quoted on both Paris and New York exchanges. He has worked in a variety of sectors and jurisdictions and has undertaken a number of due diligence exercises on both buy and sell side.
A specialist in handling transactions from the initial preparation of the Information Memorandum and undertaking the necessary research through to approaching potential buyers, managing negotiations, due diligence and supervising the legal and financial advisers, thereby maximizing the chances of a successfully completed transaction. He has handled transactions in a number of sectors, including IT, biotechnology, food manufacture, corporate hospitality and event management. Paul firmly believes in building long-term relationships with clients and these values are never compromised in favour of a fee-earning opportunity.
On a personal level he is a Master Practitioner of NLP (Neuro-Linguistic Programming - the study of human excellence), having studied with Paul McKenna Training, and believes this can also be used by MDO's to help identify and achieve their goals. He is an avid Yoga student, practicing regularly in conjunction with meditation, and loves international cuisine and international travel.
As well as being a Chartered Accountant, Paul is accredited as an Associate of the Institute For Independent Business (www.iib.ws) and also as a Business Adviser with IBD Business Advice Group Ltd (www.ibd-uk.com).
Email:
paul.arora@arocon.co.uk
Phone:
+44 (0)7961 403 451
---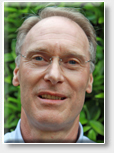 Robert Cope, Associate Director
Robert holds an Honours degree in Engineering and Management Studies from Cambridge University since which time he has had over 30 years multi sector experience with both blue chip and owner managed organisations. His diverse range of roles and responsibilities have included sectors such as finance (Pricewaterhouse Coopers, Schroder), ICT (IBM, Digital) and media (Omnicom Group - where he more recently spent 9 years as International Director).
He is unusual in that he is very much a hands-on executive but with senior director level experience within international organisations. He is a skilled negotiator on both buy-side and sell-side arrangements, has led complex multinational negotiations, has a keen eye for detail and is equally comfortable within an international or SME environment.
Robert is able to utilise his educational background with both an analytical and commercial outlook, which he puts to good use for the benefit of Arocon clients. He is also an accredited business adviser to SME's with IBD Business Advice Group Ltd
(www.ibd-uk.com).
Email:
robert.cope@arocon.co.uk
Phone:
+44 (0)7977 412 721
---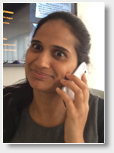 Divya Modi Sarda, Associate Director
Divya has worked as a Mergers & Acquisitions and Strategy professional for 10+ years, on projects across the M&A cycle in 20+ transactions. She has worked with both private equity and corporate clients in multiple industries, including consumer goods, telecoms, media, manufacturing, recruitment and retail. Her projects have included building acquisition strategies, synergy assessment, operating model design and post-completion integration planning – with a particular expertise in ensuring that the non-financial ("soft") aspects of the transaction are not over-looked.
After successfully gaining a BSc. In Economics from the London School of Economics, with a minor in Accounting & Finance, and a MSc. In Development Economics from Oxford University, she commenced her consulting career with roles at blue-chip organisations including Accenture and the Guardian Media Group. She has significant experience of working with executive and board-level clients and has managed projects in several countries, including the UK, USA, Germany, Russia and India.
Email:
divya.sarda@arocon.co.uk
Phone:
+44 (0)7920 283 510
---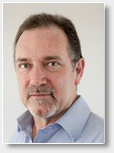 Gordon Griffin, Associate Director
Gordon is a chartered accountant who combines a strong technical background with broad practical experience. Having started work with Deloitte he spent eleven years as a senior lecturer at the University of Cape Town whilst also acting as consultant to SMEs in the manufacturing, building and construction, and brokerage services sectors.
For twenty years Gordon was the Financial Director of a multinational group of SMEs operating in sub-Saharan Africa and Europe. His skills and experience include general and financial management as well as business strategy, and his role there contributed to a significant increase in group turnover. He was responsible for the financial management and control of the group, including reporting, tax, treasury, financing, risk management, group structures and implementation of acquisitions and divestments. This group operated in the import/export of commodities, wholesale distribution, mariculture and property sectors.
Gordon is a registered Business Adviser with IBD Business Advice Group (www.ibd-uk.com) as well as a registered coach with Growth Accelerator (http://www.growthaccelerator.com/ ). He has been a member of the SA Institute of Chartered Accountants since 1982.
When Gordon is not working you will find him on the golf course, walking and hiking in the mountains or visiting game reserves with camera in hand.
Email:
gordon.griffin@arocon.co.uk
Phone:
+44 (0)7766 699 660
---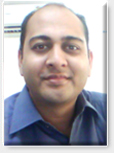 Kapil Karnawat, Partner
A Chartered Accountant and Commerce Graduate with excellent finance and investment banking experience, including over seven years with the multinational, blue-chip organisations PricewaterhouseCoopers and Morgan Stanley.
Kapil is a highly experienced transaction adviser and business consultant. He has been instrumental in setting up new business practices and formulating successful execution strategies for a number of clients across a diverse range of sectors. One of his specialist areas is assisting foreign businesses wishing to commence business operations within India - either through direct investment or via joint ventures.
Kapil heads up the India arm of Arocon and is a co-founder and Director of Proficio Advisors in Mumbai.
Email:
kapil.karnawat@arocon.co.uk
Phone:
+91 (0)98 1922 6832
---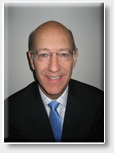 David Cross, Associate Director
David is an experienced board level director with a 20 year successful track record of profitably growing and developing businesses prior to setting up his own food company Castus UK which successfully launched the 'Be Fruity' brand which he then sold in autumn 2011.
He has wide ranging experience and relationships with major retailers and distributors in the UK and Europe. Following a classical sales training with Proctor & Gamble, David progressed into senior sales management and then moved to GlaxoSmithKline to head up national accounts. He has since been a Company Director for over 20 years with Polycell, Grenson Shoes and Percy Daltons.
David is able to bring a wealth of sales and marketing experience for the benefit of Arocon clients.
Email:
david.cross@arocon.co.uk
Phone:
+44 (0)7920 197 770